Established in 2009, Beyond Squarefeet is India's Premier Shopping Mall Specialist® Company which provides end-to-end solutions in Mall Development & Mall Management. We specialize in handholding Mall Developers on all aspects of Malls such as Mall Feasibility, Mall Conceptualisation (Architecture & Interiors), Mall Branding & Marketing, Mall Lease Management, Mall Fit-out Management, Mall Re-orientation, Mall Management, Mall Marketing Service, Mall Monetization etc. We come with extensive hands-on experience in Retail & Mall development, with a team that has been involved in Malls spreading more than 50 million sq. ft., both nationally & internationally. Professional approach, along with a passion to excel, has helped us achieve a niche in the market.
Beyond Squarefeet has been recognized in the market to take-up challenging Mall projects & drive them to success. The Malls we have been associated with were at various stages of development; either at a green field or brown field stage. We work across all geographies, be it metros, tier I or tier II cities. We are more of an "In-house Advisory Team" to the Developer / Investor, rather than just a bunch of Consultants. However, we do not take up individual "LEASING" assignments as WE ARE NOT PROPERTY AGENTS/ BROKERS.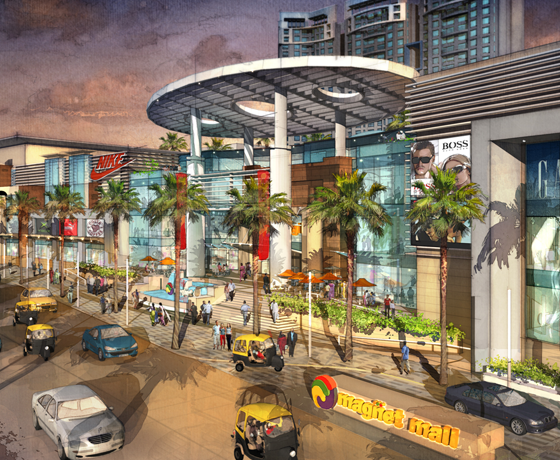 Beyond Squarefeet basically comes in as a hand-holding advisory company and manages the entire spectrum of any Mall project. The Team, over the last few years has been associated closely with many industry leaders like, LULU Group, DLF Group, TATA Housing, Omaxe Limited, Malabar group, Supertech Group, Logix Group, ABL Group, Alpine Group, Okaya Group, K10 Group, Chaudhary Group (Nepal), Prozone Group, PS Group, Sugal and Damani, Capital Malls, DN Homes, Gokulam Group, Hanoon Group, Tarapore Group, Utkal Builders, Novelty Group and many more.
Winners of various National & International awards & accreditation, Beyond Squarefeet has evolved as a "Shopping Mall Specialist®". Today, Beyond Squarefeet is the leading Mall Advisory & Mall Management Company. Within a short span of 12 years, we have grown to a 100+ team size & have worked with over 70+ Malls across India, Iran, Nepal, Nigeria, Oman & Qatar. Our strong credentials & successful deliveries of successful Malls have helped us to achieve the title "Mall Mechanics".
The team of Beyond Squarefeet strives to achieve their management mantra "Nothing, But the BEST" and have earned the credentials from its clients based purely on Delivering Value...Beyond Sq. Ft.